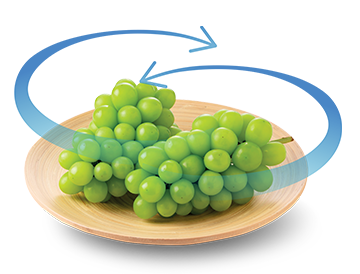 Surround Air Cooling
The air circulation system reduces the amount of cold air that blows directly onto perishable food, while the No Frost Cooling system optimizes the distribution of cool, flowing air from behind the back wall, allowing the shelves to be more evenly surrounded. The Surround Air Cooling system maintains food under a gentle airflow.
Triple Power Filter
The Triple Power Filter removes odour-causing components*¹ and bacteria by 99%*² throughout the entire refrigerator.
The Triple Power Filter ensures that the vegetable compartment is filled with clean air, preventing the transfer of unpleasant odours.
Onions and Garlic – Methyl Mercaptan; Raw Fish – Ammonia; Vinegar – Acetaldehyde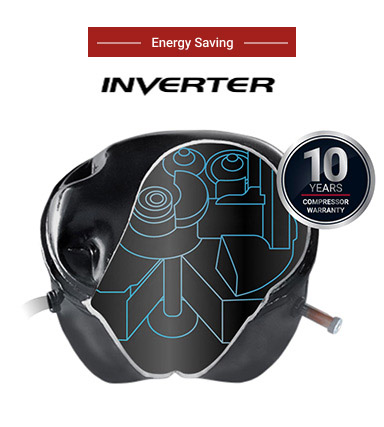 Efficient Inverter Compressor
Hitachi refrigerators use an energy-efficient, electronically controlled inverter compressor. The compressor provides powerful cooling and lower noise.