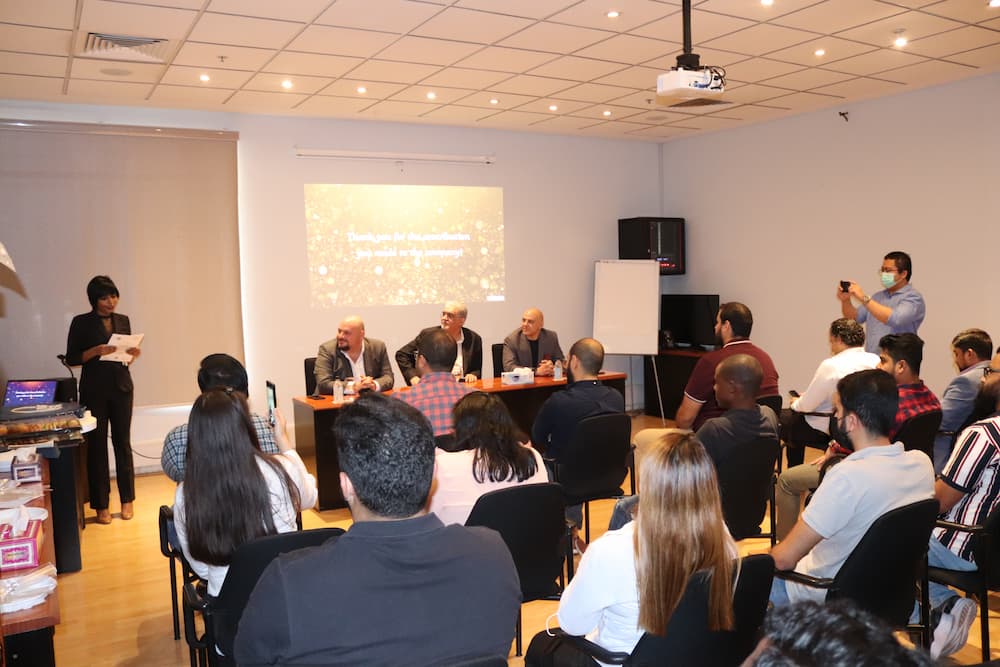 Qatar Electromechanical Solutions has successfully conducted an awarding of Certificates to all its outstanding and loyal employees last September 9, 2021.
The event, led by the company's General Manager, Mr. Thaer Ahmad Melem, and attended by Abuissa Holding's Chief Human Resource Officer, Mr. Baber Malik, and VP, Investments & Partnerships, Mr. Mohamad Rasheed, was jam-packed with encouraging career and work advice, gratitude, activities, cake slicing, picture taking, and the awarding of the certificate itself.
The QEMS-OSS Management would like to congratulate the awardees once more and wish each and every one of them many more successful and exciting years with the company.